All children who are 2 years, 9 months old to 4 years of age (and not yet in 4K) are invited to participate in an Early Learning Screening. These play-based screenings can be condu...
The Shullsburg 5th grade band members have been hard at work, even during a pandemic. We hope that you enjoy this performance and look forward to more!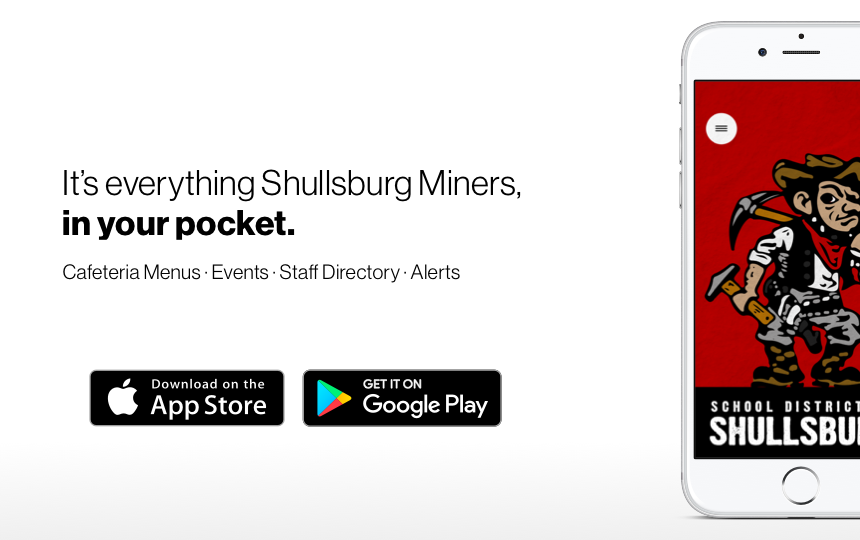 We're thrilled to announce School District of Shullsburg's new app! It's everything Shullsburg Miners, in your pocket. With the new app, you can access sports scores, cafeteri...